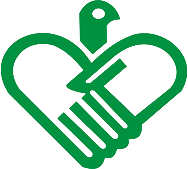 Design concept: It is created to highlight the service purpose of "serving investors and helping investors succeed" and deepen the brand image of Shenzhen Investment Promotion Center.
Graphic explanation: The overall shape is a dove of peace and a handshake. "Dove of peace" means equality, harmony, vitality and development; Handshake symbolizes the concept of mutual trust, cooperation and exchange, mutual benefit and win-win; The "heart" shape evolved from the handshake shape explains the dedication of love and quality, and explains that the investment promotion center serves investors with love and quality, which conforms to the characteristics of the industry.
Explanation of color: The main color is peacock green, which is in line with the geographical characteristics of Shenzhen, an international garden city. It gives people a warm, warm and full of vitality feeling, and reflects wisdom, integrity, harmony and professionalism.
Definition: It is the unified concept consensus of the managers and all employees of Shenzhen International Investment Promotion Center Co., Ltd. and the pattern for the company's goals and corporate culture to be recognized and accepted by the public. It reflects the service concept of "gathering with love and distributing fraternity".
Image power: External: enhance reputation, expand influence, win trust and recognition at home and abroad< Br > internally: enhance the sense of honor and identity of internal colleagues, increase cohesion, centripetal force and potential motivation for development.